Junior Tennis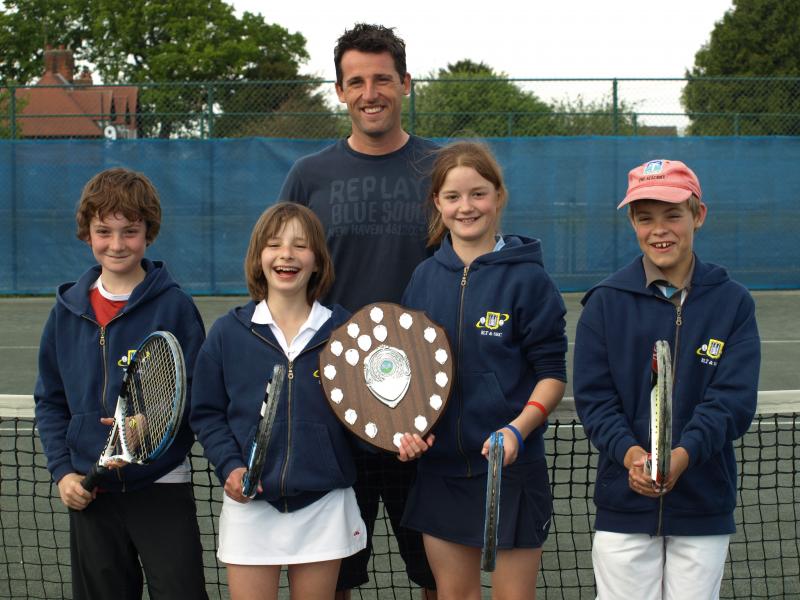 The Club has a large junior section and we actively promote junior tennis through our coaching programme, junior club nights, junior competitions and box leagues. Juniors are also encouraged to obtain LTA ratings and teams are entered into the Herts League in both the summer and winter. Juniors always have priority on court 3.
Junior Coaching
Head Coach Chris Stringer and his team of coaches run a comprehensive range of term-time and school holiday coaching sessions for all ages and abilities. Junior tennis coaching at the Club is divided into 3 key stages: Tots Tennis, Mini Tennis and Development Tennis. Non-members are welcome to sign up for coaching courses subject to a non-member fee. For more information on junior coaching, session times and application forms please see our Junior Coaching Courses page or contact our Head Coach Chris Stringer on 07766 707686 or email chrisstringertennis@yahoo.com.
Elite Juniors at BLT&SRC
The Club facilitates a clear path for youngsters who are serious about progressing their tennis. One of our senior coaches, Olly Culwick runs the Berkhamsted Prestige Tennis Academy (BPTA) performance Academy for Mini Tennis players aged 4-10 years. For children over 10, the next step is the Berkhamsted Elite Tennis Academy (BETA), run by Tyrell Diaz-Stevens, an ex ATP World Ranked player. Find out more about our Academies for elite players.
Junior Club Night
Friday evening is our junior club night. These are organised sessions run by our Head Coach Chris Stringer and his team of coaches, aimed at mixing players of all abilities and ages. Activities include coaching, fitness and coordination drills, mini competitions and free social play. The sessions run between 6.30pm and 8.30pm and from April to October/November and resume on Friday 22nd April.
Non-members can attend Junior club nights but the cost is £5 per session. If your child is going to attend these sessions regularly or has coaching at the Club then it will be more cost effective for them to become Club members. If you are interested in joining then please contact the Club Manager on 01442 863393 or email manager@bltsrc.co.uk or see
our Membership Information.
For further information on junior club night Please contact Head Coach Chris Stringer for more information on 07766 707686 or emailchrisstringertennis@yahoo.com.
Junior Competition
At BLT & SRC we run a complete programme of junior tournaments. Competition is important in developing junior tennis, allowing youngsters to put the skills learnt in coaching sessions to the test.
Box Leagues
Juniors over the age of 14 are encouraged to join the Club's tennis box leagues to help improve their game. Please contact Dan White, our box leagues organiser at dan.white@devoteam.com for more information or to join the leagues.
Wimbledon Draw
Juniors who are 11 years old and above are entitled to enter our annual Wimbledon draw in April/May. time Please note you need to be an Opted-In British Tennis Member to be eligible. Please contact the Club Manager on 01442 863393 or email manager@bltsrc.co.uk for more information.
Childrens Tennis Parties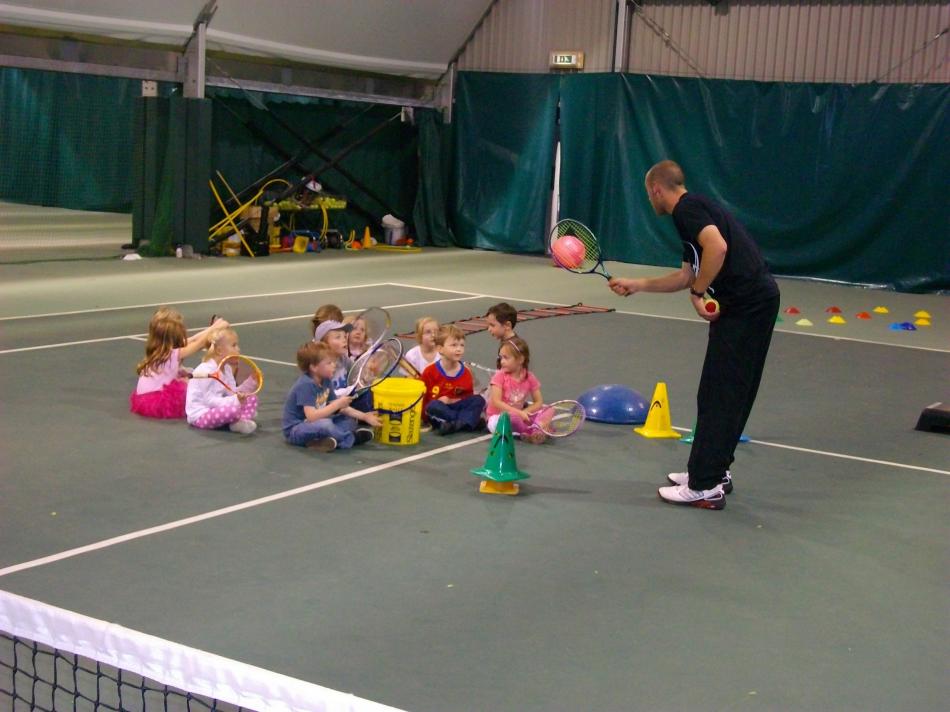 Are you looking for something fun and a bit different for your child's next party? The why not have a tennis party at BLT&SRC? We organise parties for children aged between 4 and 12yrs and ensure that everyone can participate whether they have played tennis before or not. The parties are run by LTA registered coaches in our indoor courts and include a variety of tennis and ball based games and activities with the emphasis on having fun!
Costs start from £140 which includes:
2 LTA registered coaches
hire of indoor tennis facilities
1 hour of varied tennis and ball games tailored to the age of your child
awards ceremony with medals and prizes
All equipment, including rackets and balls
room hire for party tea
Parties can be held on Saturdays subject to availability.
For more information or to book a date, please contact Chris Stringer on 07766 707686 or email chrisstringertennis@yahoo.com.